The Ring of Fire trip, August 27th, 2013; Day Twenty-Four of Thirty-Two.
Rotorua is known for it's hot springs and mud pools so I had to check one out while I was there. I headed to the Wai-O-Tapu Geothermal Wonderland to see the geothermal pools. They are basically pools of heated water that contain different minerals and give the water vibrant colors. There is a well-worn trail so that people have a lesser chance of wondering into a hot acid pool and first led me to the mud pots. It's very fascinating to see it pop and shoot up sporadically. The amount of activity below the surface must me incredible below the surface.
I was in awe seeing the ground boil, the bright oranges, blues, and greens. In my life, I would never think these colors would be possible in nature, but they were everywhere. It must be one of the most volcanological and otherworldly places on earth. It is must see.
There was even a geyser there that was a little disappointing. It is a natural geyser but they cannot predict when it will shoot off, so they add a soap mixture to make it erupt. After seeing old faithful in Yellowstone, it was quite sad.
Afterwards, I ventured briefly into a tribal village (name below that i cannot even think of how to say) where they lived among the hot pools. They use them to wash and keep warm. I don't know if I would like go live near such an geothermally active area. Try it for yourself:
Pronunciation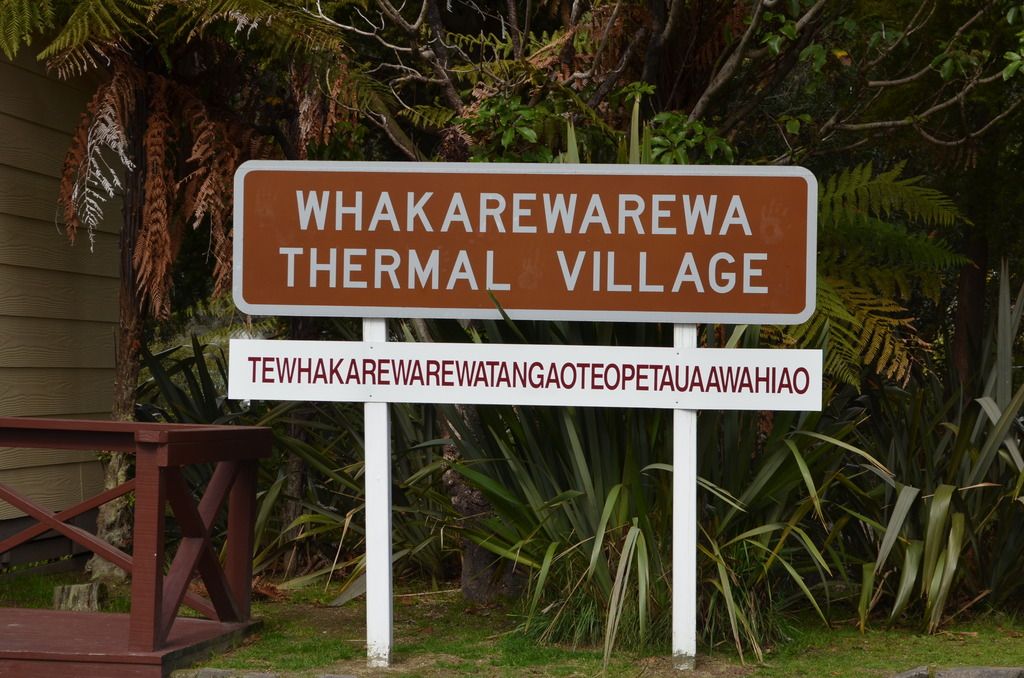 There wasn't much more that I wanted to do so I set off for Tauranga to explore the city. Upon arrival I found the beach and took some time to relax and figure out my next step. It was a Wednesday night and nothing was going on in town so I got some food, walked around town for a bit and preceded to find a place to park the car for a night. It was quite dark and I was near the water so I proceeded slowly and still came close to heading down a boat ramp. What a nightmare that would have been! I found a place to park but had to move as it was only open to camper vans, and was quite a nuisance at the time. I wasn't so nimble. But, that is the fun of freedom camping.
Read the full trip chronicles, here.