The Ring of Fire trip, August 22nd and 23rd, 2013; Days Nineteen and Twenty of Thirty-Two.
I had just landed in Australia three days before and met Clara (sister of a family friend), her brother Ben and her friends Paty and Lawrence for the first time, ever. They were pretty chill and had showed me a fun three days in the land down under. I thought it all the better that they wanted to go to this music festival called Psyfari (locally they are known as a bush doof) and I would never want to prevent such a fun time from happening so decided to join them. It was the first year of the festival (being legally held that is) and would be far from anything I have ever been a part of. I had no idea what I was getting into.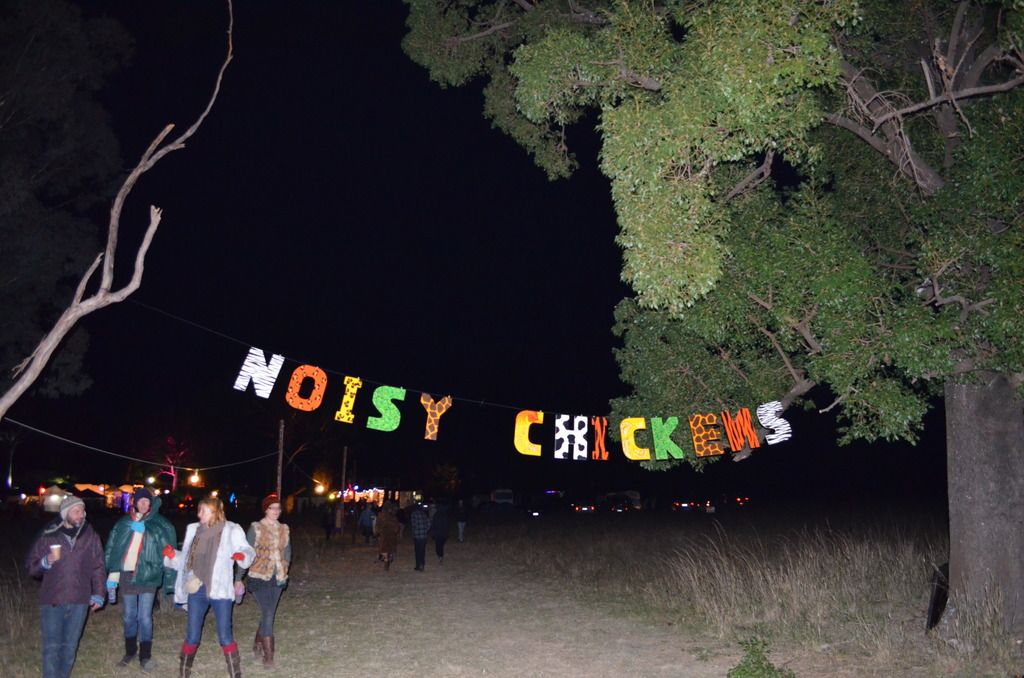 We would take two cars out to the bush and meet up once we arrived. We stopped along the way to pick up some drinks and ended up getting the beer half off because it was expired by a few days; beer doesn't really go bad so it was a win-win. It was still around $25 AUD at half off! I was curious how much it was so scanned it while he was helping another customer. It definitely surprised him when he saw it (and he had some funny choice words). I also asked the cashier if I could have the promo rugby ball in the store and he surprising agreed, pretty cool guy. I think just the fact that I asked him, was all it took.You would be surprised at the things you can achieve simply by asking.
We finally made it out of town and drove for nigh 2.5 hours on what seemed like empty back-roads. The landscape was vastly different as it changed to more of a prairie with a few farms here and there. But, it was mostly empty. As we drove along the barren stretch, I was amazed to see the kangaroos off in the distance and could not take my eyes off of them every time we passed one. The sun was setting as we neared a turnoff. It looked like a ranch road: it was a dusty dirt road that kicked up debris as we hurled towards our end point with several other cars a few hundred meters front and back. After an eternity on this road we finally came to a rest; it was just a small wait to get into the grounds before we could join the rest of the 2,000 festival goers (like a said, it was small in its first year).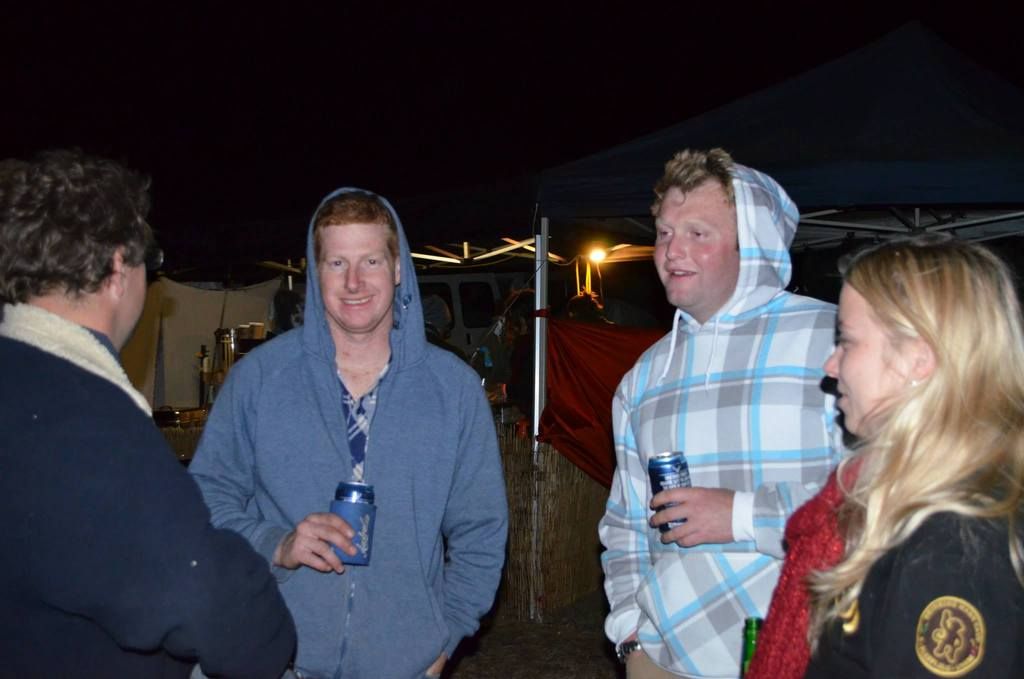 Psyfari was like nothing I have ever seen or been a part of before. There were people dressed up in animal costumes, hippie clothes, and everything in between. The festival one had a sign at the entrance reading, "NOISY CHICKENS," which I assumed had something to do with the theme but is actually the company who put on the festival (and yes, I realize I blinded a few people in that pic, oops).
Clara and I easily found Paty and Lawrence who had already been there for a bit and set up camp. They had a SWAG ready for me as I prepared to lay out my place in the camp. A SWAG is a term they use for a portable shelter. I had never seen one before and it weighed near 30 pounds so would kill you if you tried to take it backpacking. Anyways, as I unrolled it, the concept made a lot of sense. It is essentially a one person bivy (tent) with a sleeping back inside. I still have no idea why it was so heavy but it was everything one person would need to sleep in for something like this.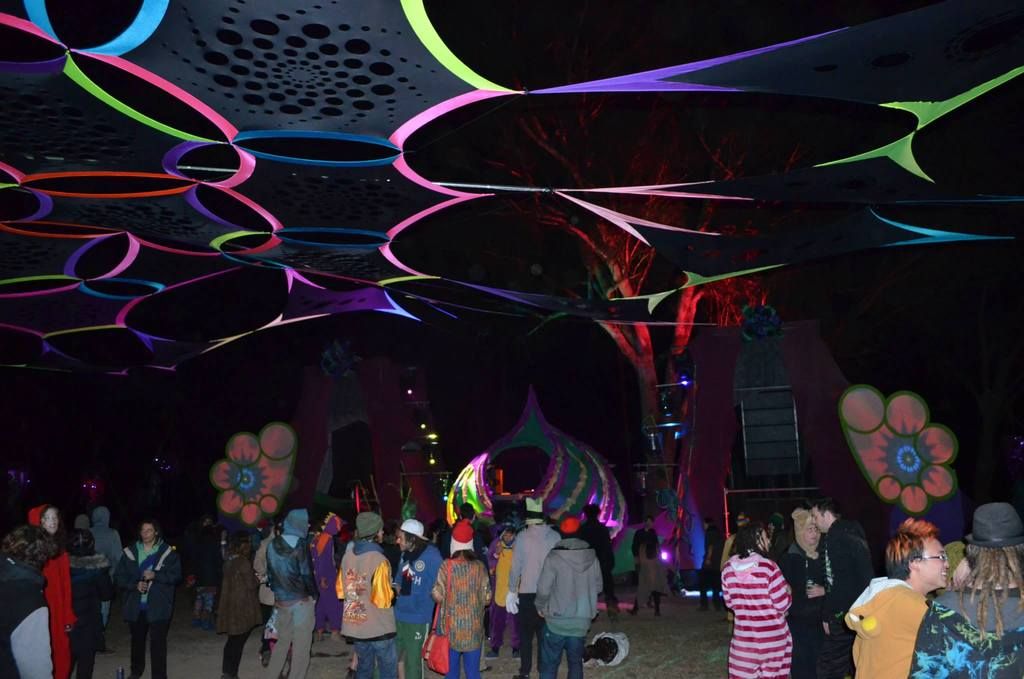 The festival very vibrant with electronic-style music. It was not my style before attending but grew on me as I listened to it more and more. I am sure those that were on something would be seeing and hearing some crazy stuff but I was not about to try anything except for some Australian beers (which did more than enough for me). However, I am still pretty nimble after drinking all the beeeeers. The "safe zone" was a very interesting place to say the least. Several stages were going at once with very intricate designs surrounding the musicians and the paths between them had art all over and side stages to provide more entertainment. It was as close to a hippie-fest as I ever believe I will see. The music was jamming, the lights were dashing, and the people were enjoying a night out at a bush doof. It is harder to imagine something more Australian than this and I loved how intimidate the whole festival was. Ben had made a giant Connect Four game along with Jenga so that made the rounds throughout the night and was quite fun. Even though they had security, the scene was much much more relaxed than it would be in the States. It was a fun night partying away without a care in the world. I give my props to the Australians.
The next day was more of the same but the festival took on a different vibe in the daylight. I took some time to hike around the 7,000 acre plot in search of anything (and kangaroos) but did not find a whole lot. That is, until I spotted something out a field between two trees. It was about 50 feet long and much more loose than my liking or skill: a slack-line. And, much like any outdoorsy person, they were kind enough to let me take a few stabs at it. As it was only my second time attempting, it went as expected but it was good fun. Also, there were plenty of spiky balls waiting for you when you did fall. You got to love the Australians and their chill personalities, but then again it could very much have been the environment I was in. If I am ever in Australian in late August, I know exactly where I plan to spend a few days!
The official Psyfari Festival video:
Read the full trip chronicles, here.