The Ring of Fire, August 12th 2013; Day Nine of Thirty-Two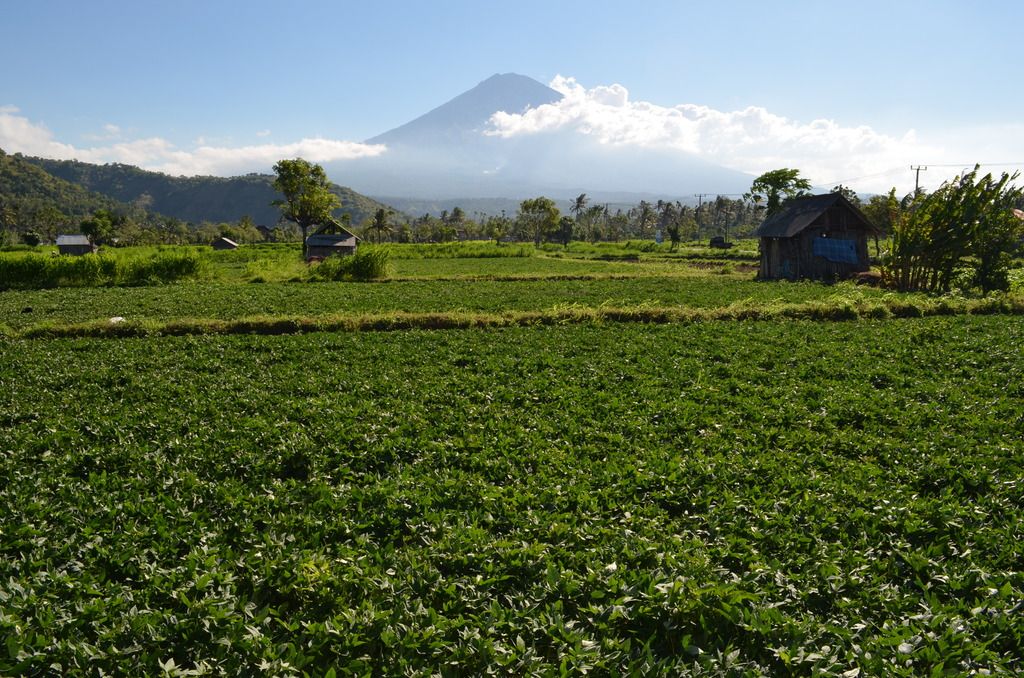 We must be crazy to want to hike up a volcano overnight to arrive before sunrise (the tallest point on the island in fact at 9,944 feet). However, Lisa and I were set on doing it. The van picked us up at midnight, so luckily we were able to get a few hours of sleep before. By 1:30 am we arrived at the base of the hike and started our ascent. There was also a person from Japan and two from Switzerland in our group, amongst somewhere around ten groups going up. The trek started by going up 350 steps to a temple where we (our guide) did a short prayer as it is a holy mountain. We climbed upwards steadily with little to no flat or downhill parts. Occasionally, you use trees to pull yourself up some of the steeper areas. It was really visually stimulating to hike from the rain forest to the pine forest to an area of shrubs and then the barren volcanic rocky area. I loved each layer of it.
After nearly four hours of up hill hiking and legs burning we reached the summit of the volcano, while it was still dark and cold out. As we waited for the sun to come up we could see many many stars and I even spotted four or five shooting stars. Unbeknownst to us, a meteor shower was occurring that night as well. Such a great night to be on the mountain.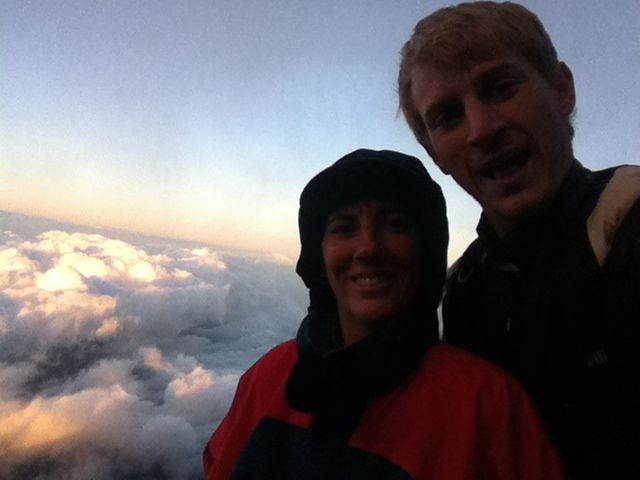 The guide made us coffee/tea and a small breakfast which provided some much needed energy and warmth. I am not a huge fan of coffee so tea was a relieving option. While it was a little cloudy we could see the sun come up with its vibrant color and a stream of clouds being pulled down.
Peaking over the cone of the volcano cone was intense as this strong wind came funneling through and there was a very steep drop. It is one place that would not smart to hang around, even if the volcano hasn't erupted since 1963 - it is still considered active. After an hour of taking in the scenery and enjoying ourselves we started to head back down around 6:30, but it was much easier in the light of day. As you go down the steep rocky hill its tough to go fast. Toes jammed into the front of your shoes, feet slipping out at any moment of opportunity, and obnoxious French people trying to pass you and then go slow once they are in front. Volcanic terrain adds the treachery as it is sharp, loose, and thus slippery.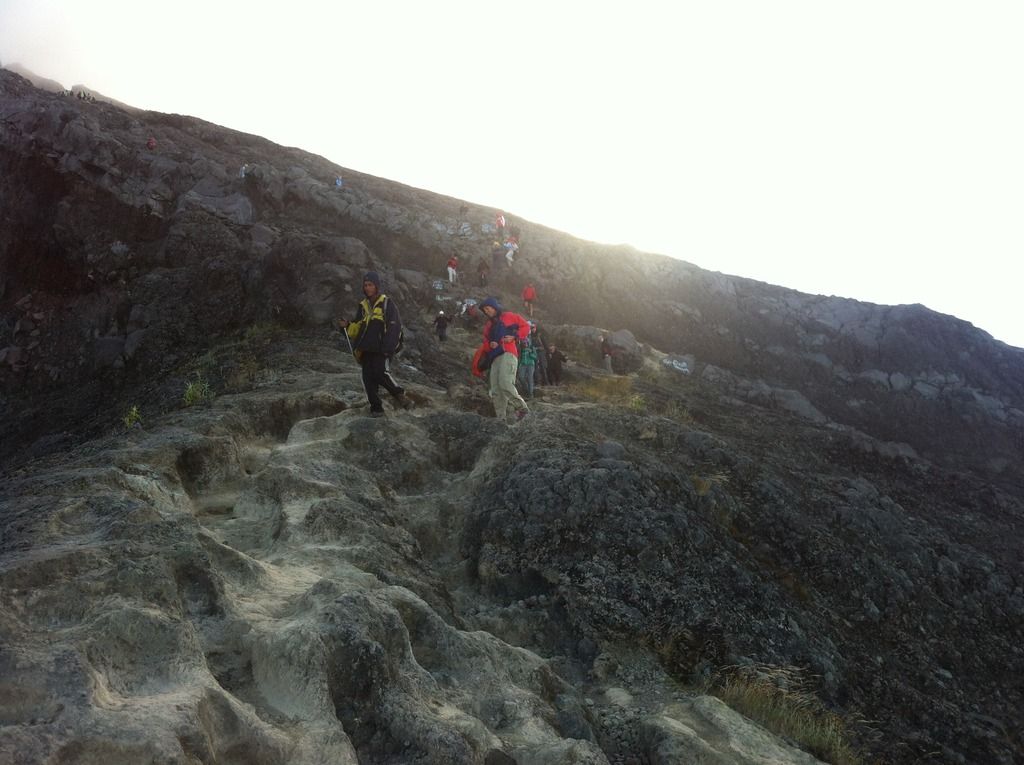 Even the monkeys were on the mountain looking for scraps of food and occasionally hissing at the guides who would poke them with the walking sticks. After three hours of downhill hiking, passing through the seven levels of the candy cane forest, ahem Balinese jungle, and 7,000 feet of elevation gain and loss we finally made it to the base. It was quite the trek. By 9:30 we had done more than what most people accomplish in an entire day! Lisa was a champion throughout.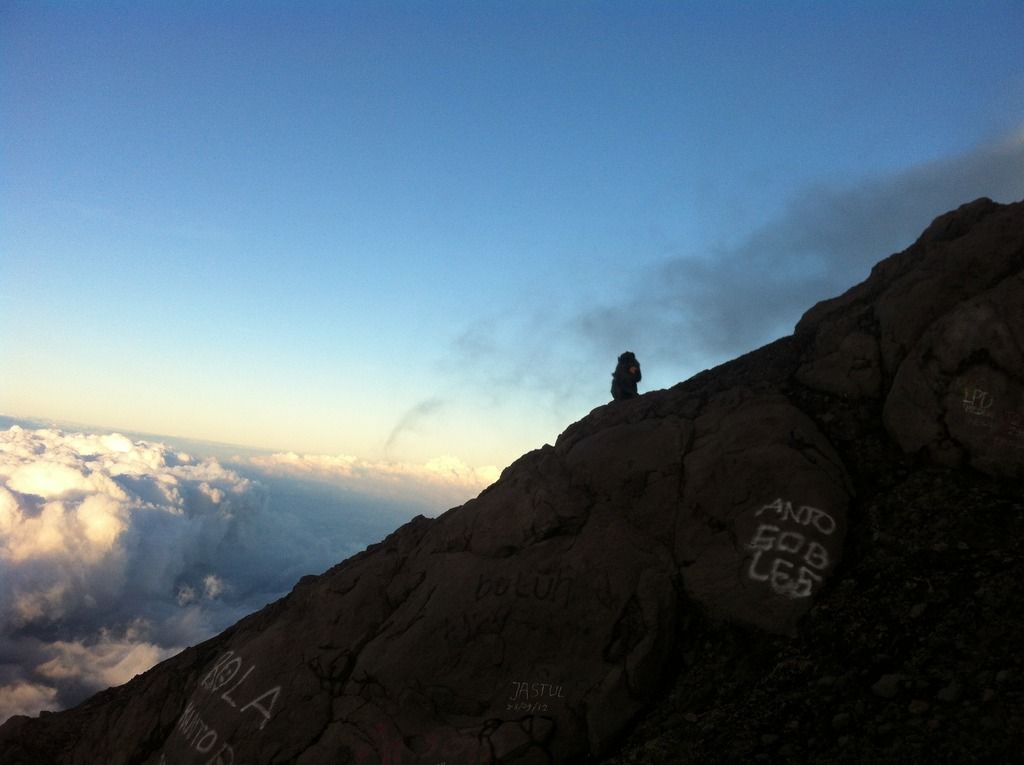 The drive back to the house seemed to go much quicker as Lisa and I talked to a Japanese girl that was in our group. As soon as I was back home, I quickly retreated to my room for a brisk five hour nap. I must have confused the hell out of my body with the time zone changes and daytime naps. That eve we all went out to eat at a local Indonesian restaurant where I had some sautés, or pieces of fish, chicken, or beef on a stick. They are mighty delicious and only 50.000 rupiah. Then to relax and to work out some of the kinks from our hike, Lisa and I went and got a massage for an hour for a mere 90.000 or $9 US, completely worth it. To visit, or even live in Bali should be a goal for any adventurous person.
Read the full trip chronicles, here.