The Ring of Fire, August 7-8 2013; Day Four and Five of Thirty-Two
I finally made it to Bali after a thirteen hour flight, twelve hour layover in the Taiwan airport, and another five hour flight to Denpasar. This nimble nomad does not like to stay still for too long and thirty hours of inactivity is tough! The airport was not too shabby with free chair operated massages in the airport and kiwi juice. Being in an empty airport is very strange. Imagine the empty streets in the movie 'I am Legend' and there you go.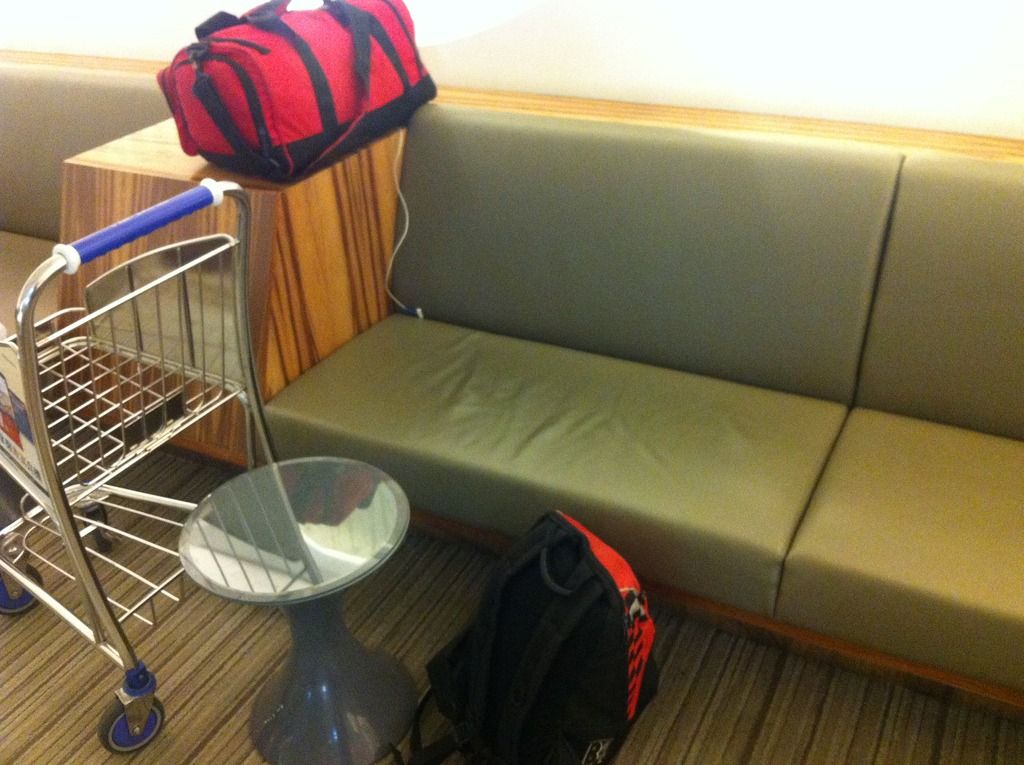 It is not the most fun place to hang out but it was night time in Taiwan and I wasn't about to go out into the city that is 45 minutes away and risk missing my flight (in hindsight I wish I had wondered a little at least even if I had to carry my bags).
Bali is absolutely amazing. The people are laid back, the land is lush and endless. If you love to be outdoors there really is no better place to go. My cousin Toby picked me up from the airport and we rode the motorbike to Ubud, Bali, where they live about 15 minutes from and pulled up their house in the middle of rice fields.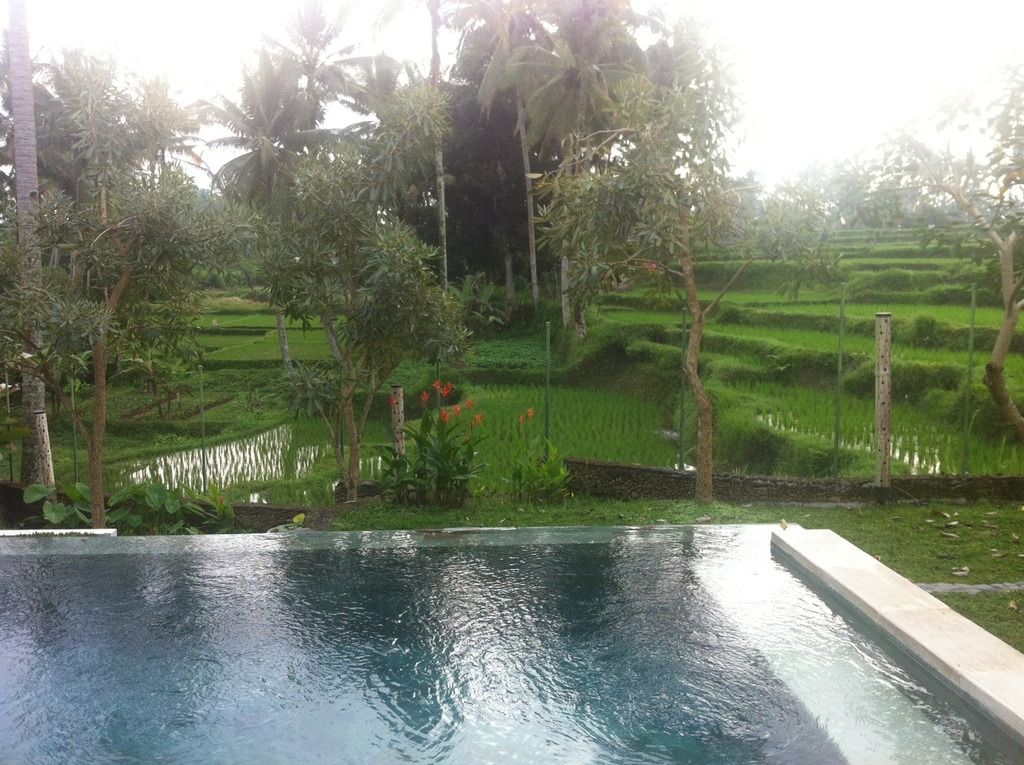 The house is beautiful. It has an open section where the living room and kitchen are that are only separated by bamboo blinds which are usually up and it's just like being outdoors but with a roof and the bedrooms are inside and have 20 foot ceilings and a simplistic elegance. Basically like staying in a resort from the magazines. Also, there is an infinity pool and rice fields out back.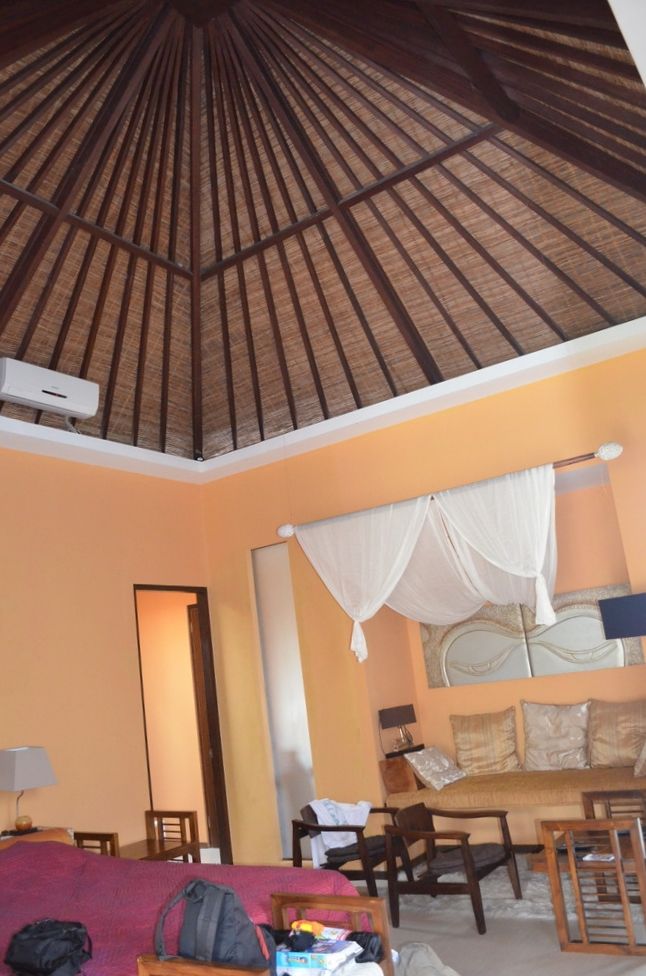 Ubud is one of the bigger tourist areas, outside of the beaches with the biggest draw being the Sacred Monkey Forest Ubud Sanctuary. Of course I went there that night. Why would you wait for something like that? It was 20.000 (20,000) rupiah or rp, which is about 2 USD to get in. You walk into this forest and the macaque monkeys are running, swinging, and feeding everywhere.
Imagine walking around a corner with 20 monkeys sitting around like dogs, hoping they don't attack. It was a sight unlike any I have seen before. These baby size monkeys are jumping around, cleaning each other, or just playing. A few even had baby monkeys clinging to their underside. It was really cool to see them in an open environment and not caged in.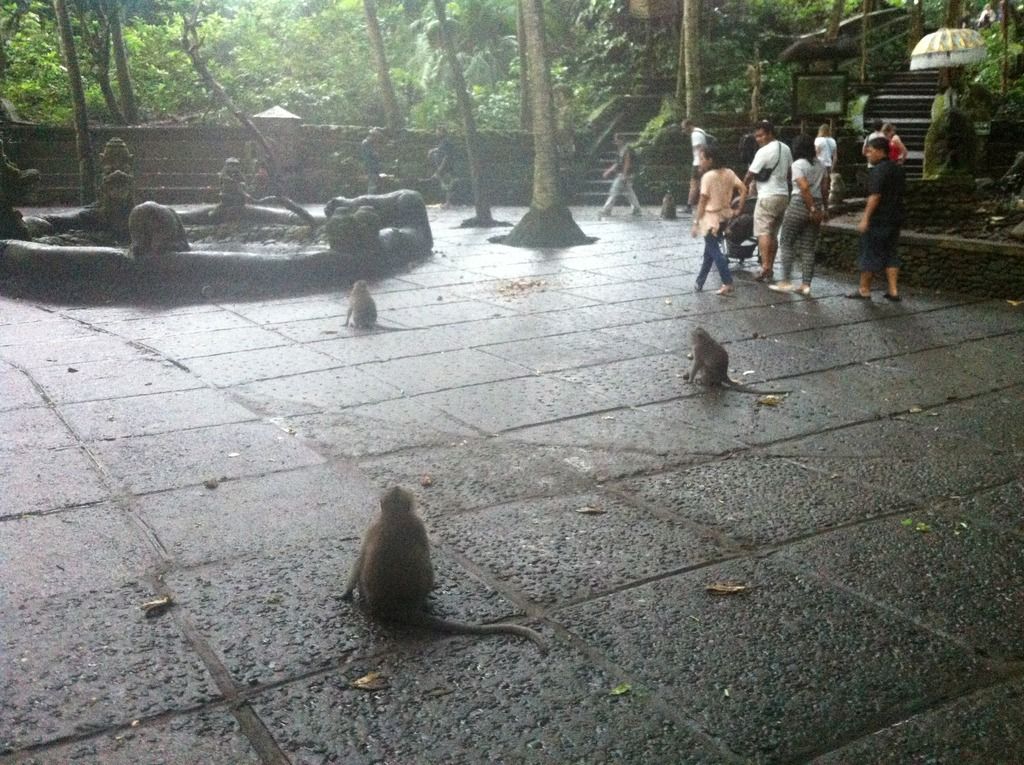 Occasionally, people would invite them to jump up on their shoulder for a picture. But I heard someone gets bit everyday so I was tempted but had no one to take a picture so stayed away. And sometimes they'd start fighting with each other on your shoulders/back.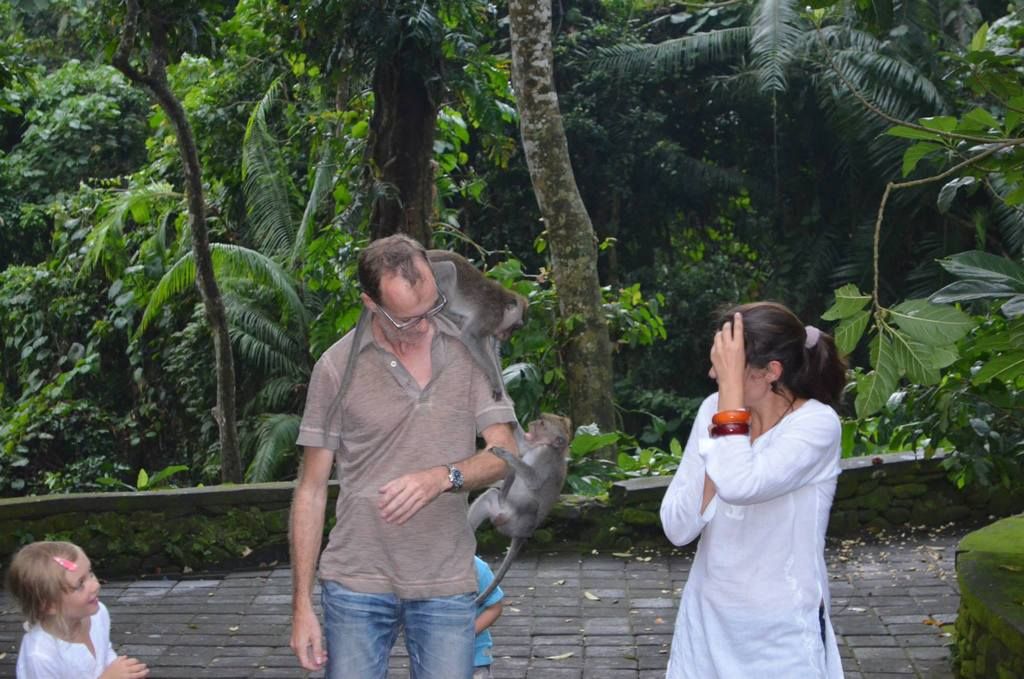 By the time I was done, I met up with Toby and Lisa and went to dinner, and then finally the jet lag got the best of me. The fact that I was eleven hours ahead of Maryland time was the easy part but the lack of sleep and staying in an airport had worn me out. It was time for an early bedtime.
Read the full trip chronicles, here.