Maine & Nova Scotia, July 2015; Day Six of Eight
After a night of terrible sleep we were up and at it again. A short breakfast and after packing up we made our way up to the car; climbing back up 1,165 feet. We felt it a lot more going up. However, we ended up making it in around the same amount of time even with the relentless bugs. I would constantly have one biting me on my bare arms until I finally put a long sleeve. Pro tip: bring repellent with deet and light long sleeves when traveling into heavily wooded areas.
We headed for a place on the Cabot Trail called Pleasant Bay to book a whale watching tour for 10 AM with Captain Mark's and decided to go on the Zodiak boat. It is a smaller boat that allows you to get closer to the water and is a smoother ride. As I have been sea sick before I did not want to risk it.The boat itself was fun to ride on as it cruised through the water splashing water on us from time to time. However, since the water was rougher today it was going to be tougher to spot the whales.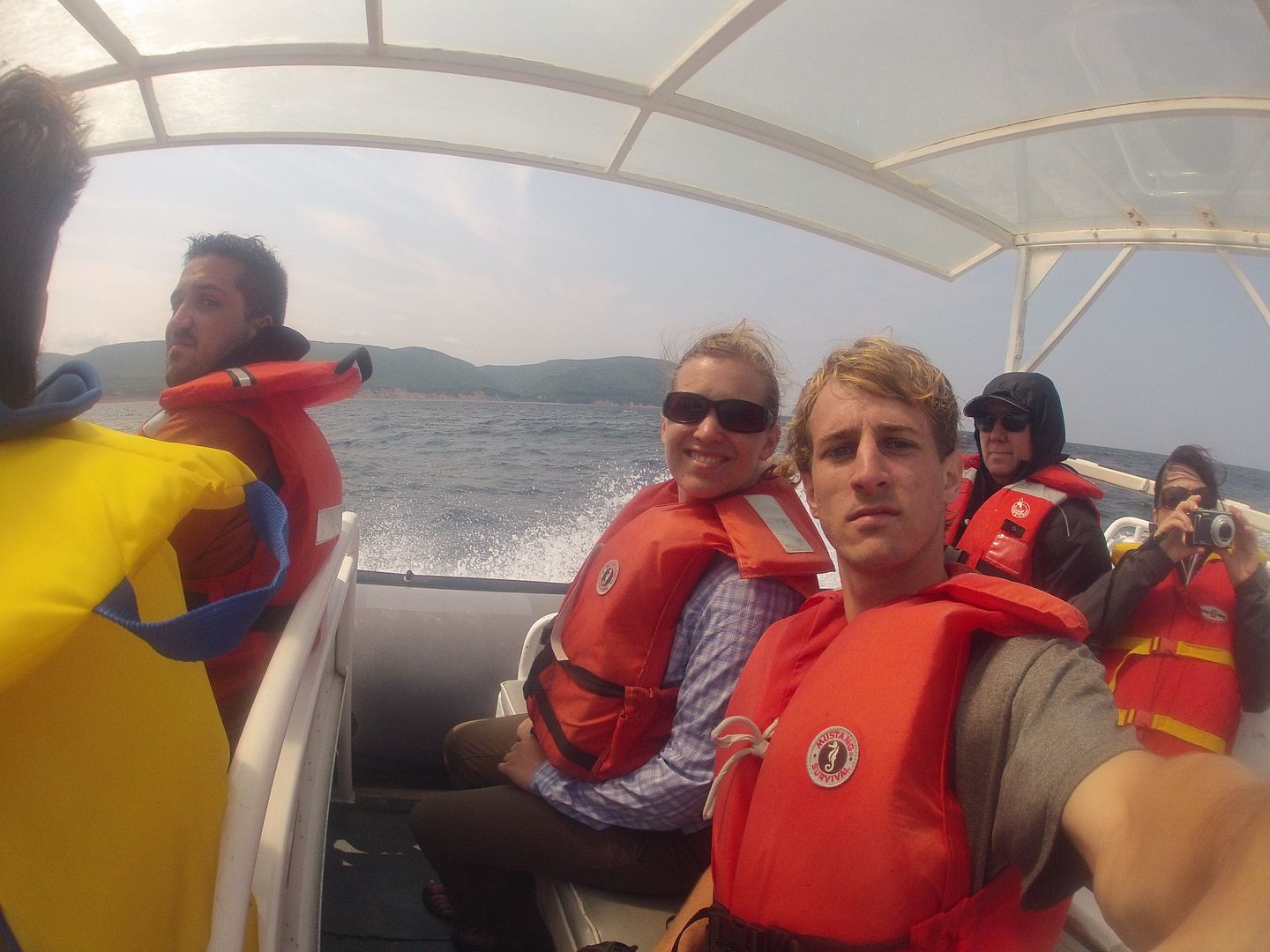 About 45 minutes in I spotted the fin of a Minke whale which we ended up following for some time trying to get a better view and hoping it would surface for a longer period of time. However, it was tough to spot and even tougher to get a picture as it would surface and then go back under for another few minutes. It would only be above surface for 1-2 seconds.
We still had a good time following the whales around and enjoying what we saw but it was very meager for being on the water for two hours. When we got back towards the dock, our captain took us over to a lobster boat and we got to see how they set the traps and hold a four pounds lobster; it was massive! Since we did not really see any whales due to the rough waters the tour company refunded half of our ticket price.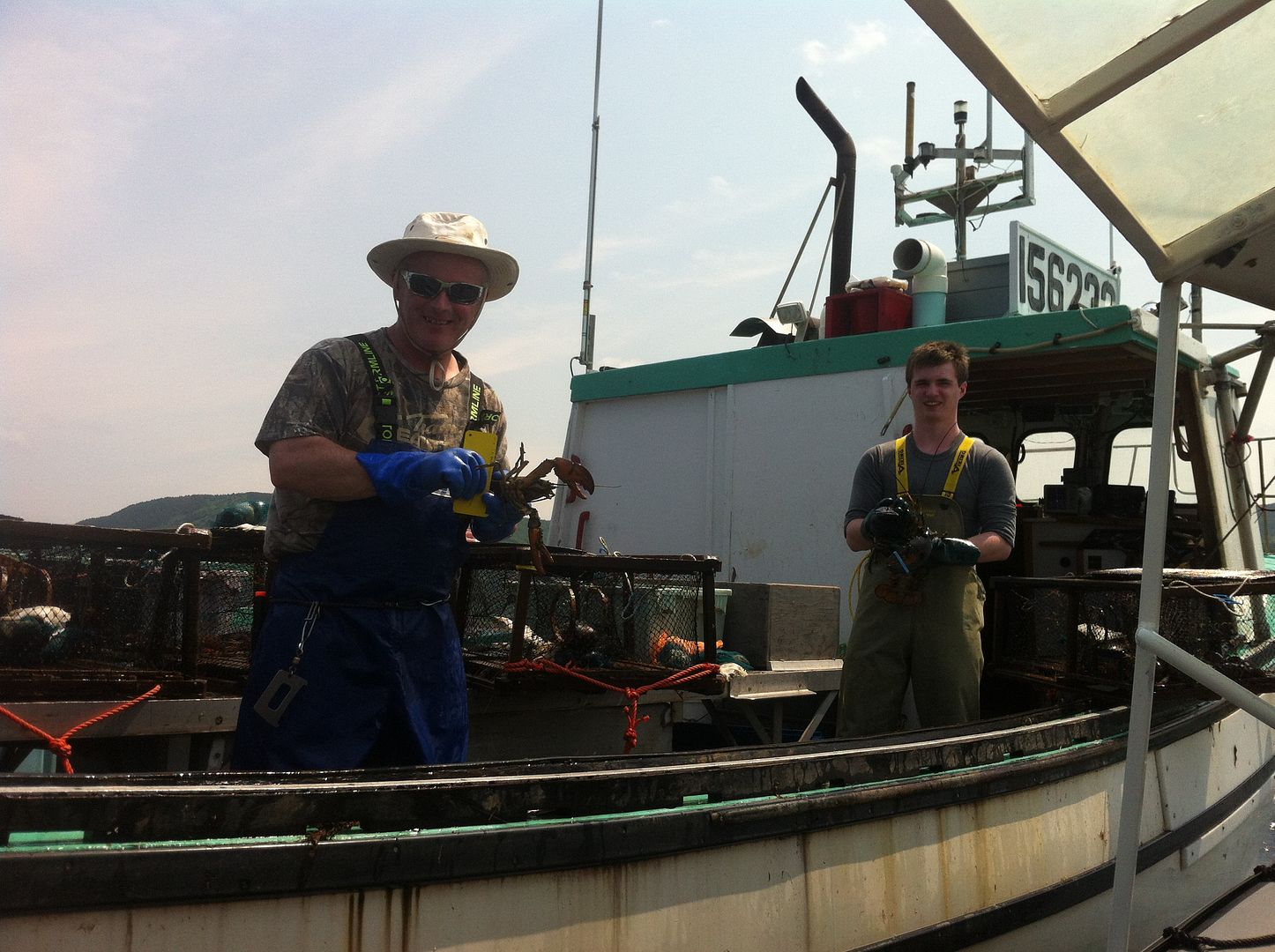 To be continued...