Maine & Nova Scotia, June 2015; Day Five of Eight (Continued)
We signed into the visitor center and attained the back-country permits for Fishing Cove and (the park was free for Canada Day!) we made the drive to the shorter but steeper trail head. It was a measly 1.8 miles down to the beach site, with an elevation drop of 1,165 feet. However, we had to carry all of our camping gear which amount to around 30 pounds for Dawn and probably 40 for me as I had a larger pack. Coming back up might be a big tougher.
After a little delay packing and getting everything settled, we started out around eight but made it to our site an hour later, not too shabby, and there was only one other campsite occupied. We had one of the best campsites in Canada nearly to ourselves and hoped to see whales out in the ocean and possibly have a moose visit us in the night. I also had brought my camera and tripod to capture astrophotography shots but it ended up being cloudy that night (and every other night as well).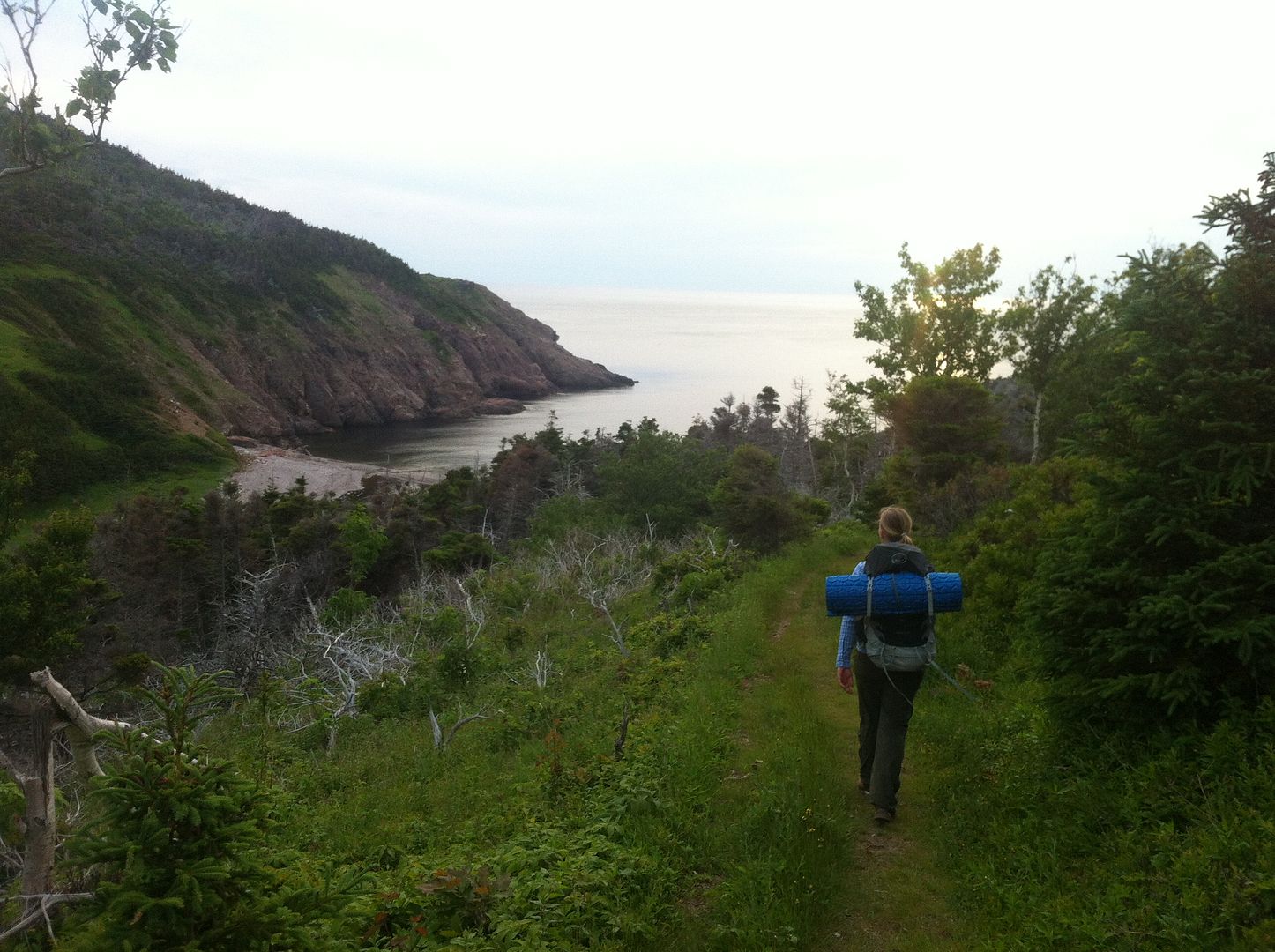 We set up our campsite overlooking the beach and made our way down to the beach to cook up dinner. Passing by the other campsite along the way we said our hellos and were on the rock covered beach in no time. As we were using a backpacking stove and relatively tired we heated up some soup we brought down and enjoyed the views, nothing compares to that after another long day. It was by far one of our most tranquil and relaxing times on the trip. It was all worth it.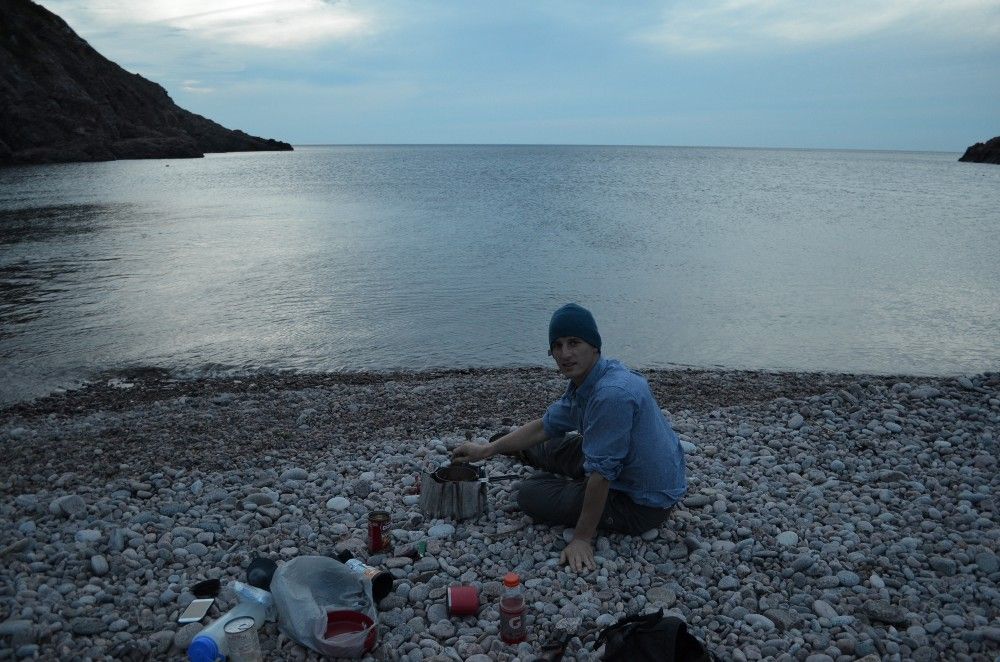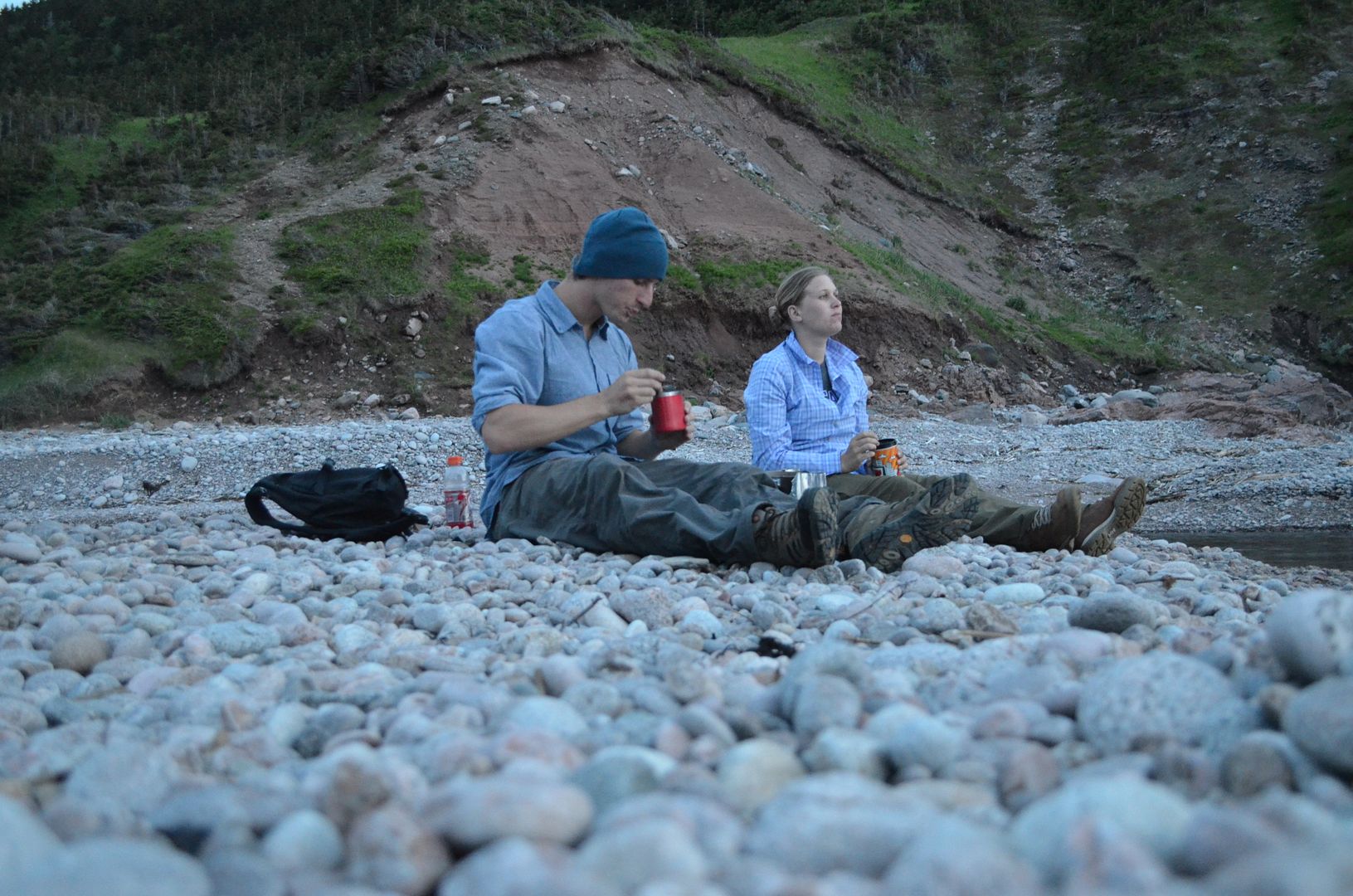 After cleaning up and eating a milky way for desert we made our way back to the site, hung our bear bag, and were actually in our tents by a decent time for once (I believe around 11). Dawn decided to do a little star gazing but did not have much luck with some clouds in the sky and ended up letting a few mosquitoes in the tent. It was dreadful, as the flashlight was searching inside the tent in search of the biting bugs as I continued to try to sleep.It would be a long night with the wind howling and blowing the tent all over the place.
One thing I will include in my pack next time is more parachute cord to tie down the tent when you cannot stake it into the ground (i.e. sleeping on a tent pad). Also, we did not and could not hear a moose near our tent during the night due to the winds. It was still one of the superior campsites I have ever stayed.

To be continued...