Maine & Nova Scotia, July 2015; Day Six of Eight (Continued)
Once back on the Cabot Trail we headed for a hike called Skyline. We saw hikers up on the ridge the night before and the view from below looked amazing so we had to get up there. Plus the captain had recommended it. It was around a 4 mile return hike and once we were on the trail we could tell it would not take that long.
The Skyline trail had a good amount of people on it and was fairly pedestrian. Meaning, a cut out gravel trail leading to a boardwalk of steps down to a point. At one point it was a dirt trail and would have been more fun. However, with more people and an easy/unexciting trail made it a little boring.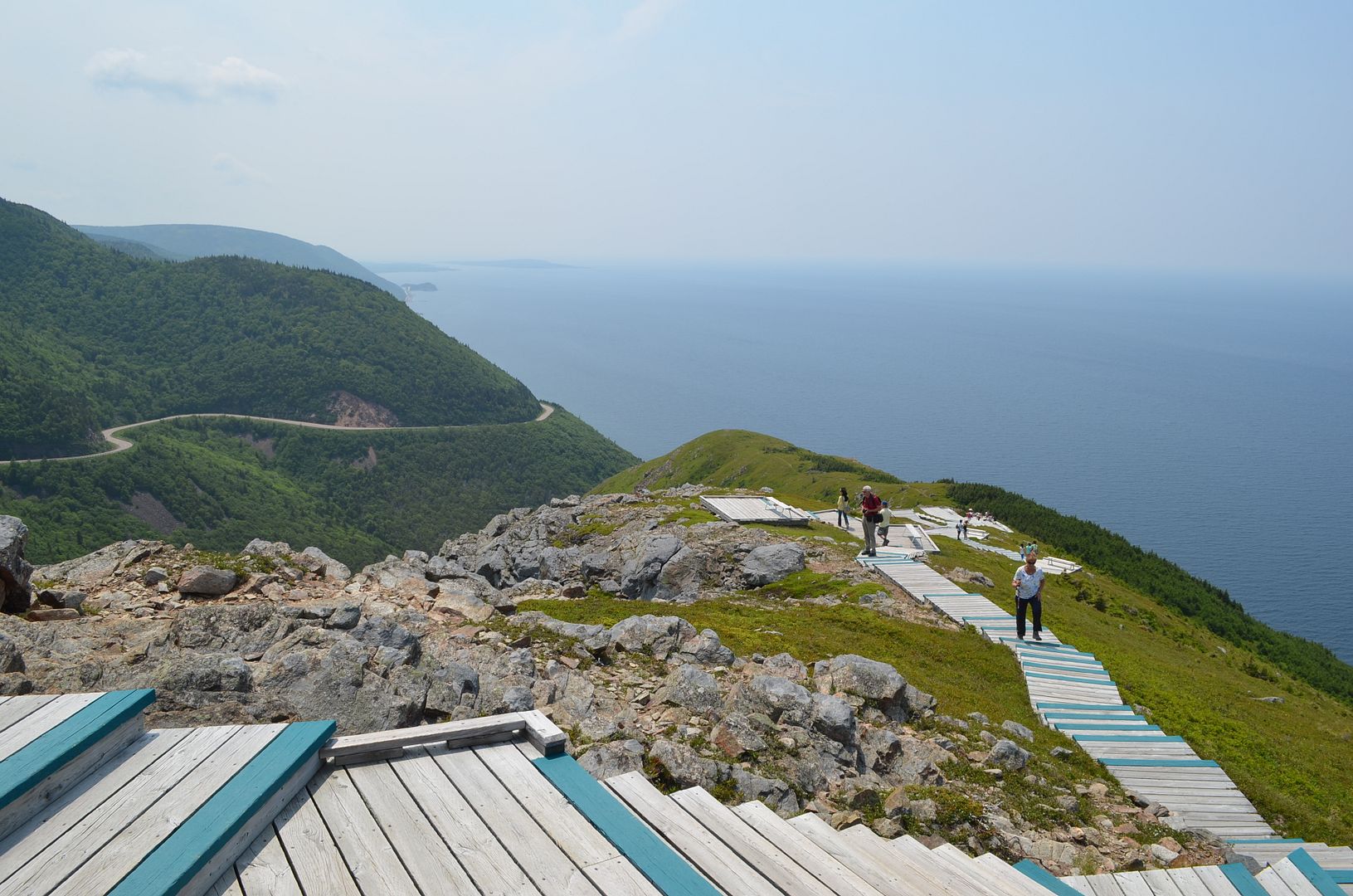 The views were still phenomenal but the original trail was cut short and could have been even better. Maybe we had been spoiled by amazing hikes up to this point? Back on the road we decided to take our time heading for Ingonish, a town that was known for its seafood on an island known for seafood. A few stops to take pictures and explore and we ended up in the town around five…primed for an early dinner. We decided to go all out and get the seafood smorgasbord. It had everything from lobster, scallops, tiger shrimp, and a few fish, all locally caught of course, which made it very fresh. I am not a huge seafood fan but enjoyed tasting the variety; Dawn was loving it.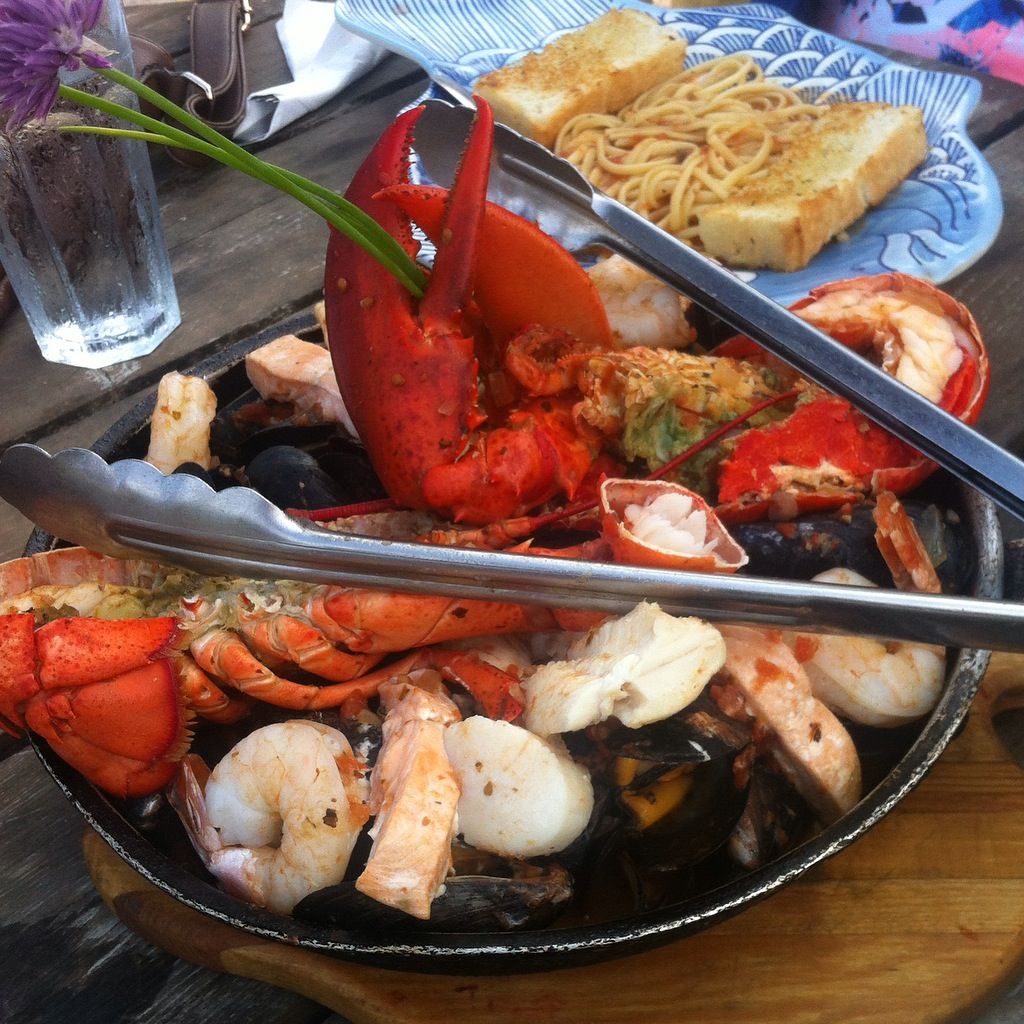 All she talked about on the trip before was getting some seafood. I will admit the scallops were delicious and we couldn't finish the whole plate. After grabbing some local beers from the store and wishing my mom a Happy Birthday, we headed off.

Another successful day down but we needed to find a campsite near the ferry to Prince Edward Island for the next day (around a three hour drive). After few stops to pick up some souvenirs and snacks we rolled into a quiet campground around eleven and found a spot. Dawn thought the place was creepy (probably cause it was so quiet) but I did not get that vibe and was so tired that we set up camp dozed off.

To be continued...