Maine & Nova Scotia, June 2015; Day Four of Eight
We ended up sleeping in a little, well till 9 but that is pretty late for two people used to getting up early and for camping. It was slow moving to start but once we made it to the visitor center we sorted out a plan for the day. We first checked out a short hike that had a waterfall along the way; there were many people on it and it was just a standard waterfall but it was only a warm up hike a little over a mile. After driving around a little we made it to the Point Wolfe cove which has a drastic change in the water level. It was maybe a mile to the beach. The Bay of Fundy has the biggest tidal changes in the world, ranging from a mere 11 feet in difference to as much as 53 feet depending where you are in the bay. In 6 hours, an estimated 160 billion gallons of water flow in or out of the bay. Unreal to witness. After that short hike, we found another close by (called Coppermine) that followed along a ridge looking over the water. Although there was little to see but water, the forest itself was an old-growth forest. It felt we were walking in a place entirely, with moss covering the forest floor and countless cascading waterfalls heading towards the cliff edge. It was only a 2 mile hike but was one of the more captivating ones we did.
Dawn was all about exploring the park that day, while I just wanted to take a break and grab a bite to eat. We ended up going to a waterfall hike called Laverty Falls in the park and made sandwiches along the way for energy mostly. It was the widest waterfall in the park and a mere 3 mile hike return trip; cake compared to the previous days hike.
Maybe we are both crazy? However, it did remind us a little bit of Katahdin as the trail involved a little bit of rock hopping through saturated parts of the trail; it was a more fun as they were spread out and in short spurts. We made it down to the falls and hung around a little to get some pictures and explore the area. There were only four other people at the falls as it is a little tougher hike. A hike back up to the car and we are on our way back to Point Wolfe to see the water at low tide (around 6 o'clock that day).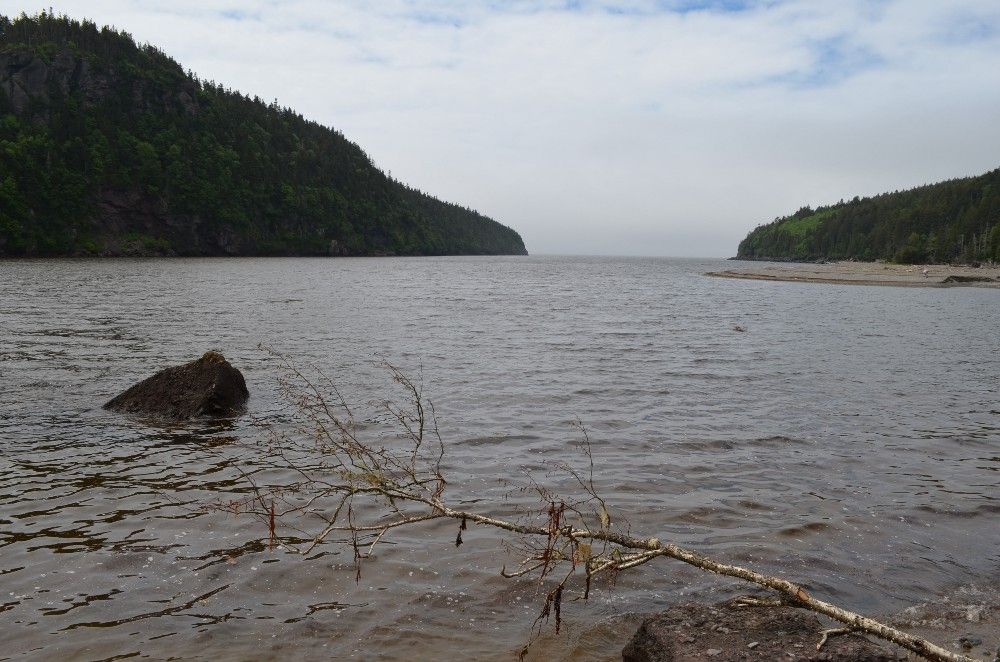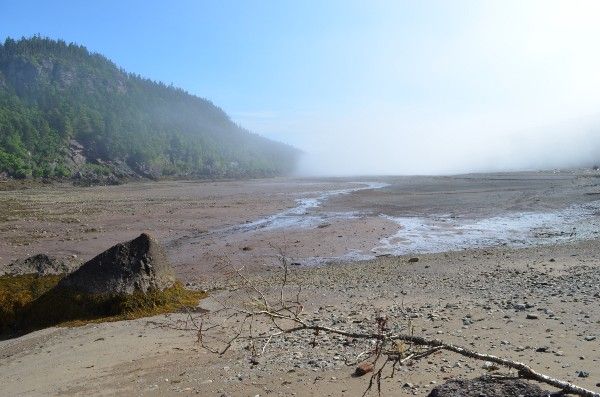 I was shocked at how far the water had gone out during low tide. From the inner most part of the cove it was about a mile out of land where there was water not too long ago. The fog had rolled in so our view was slightly obstructed.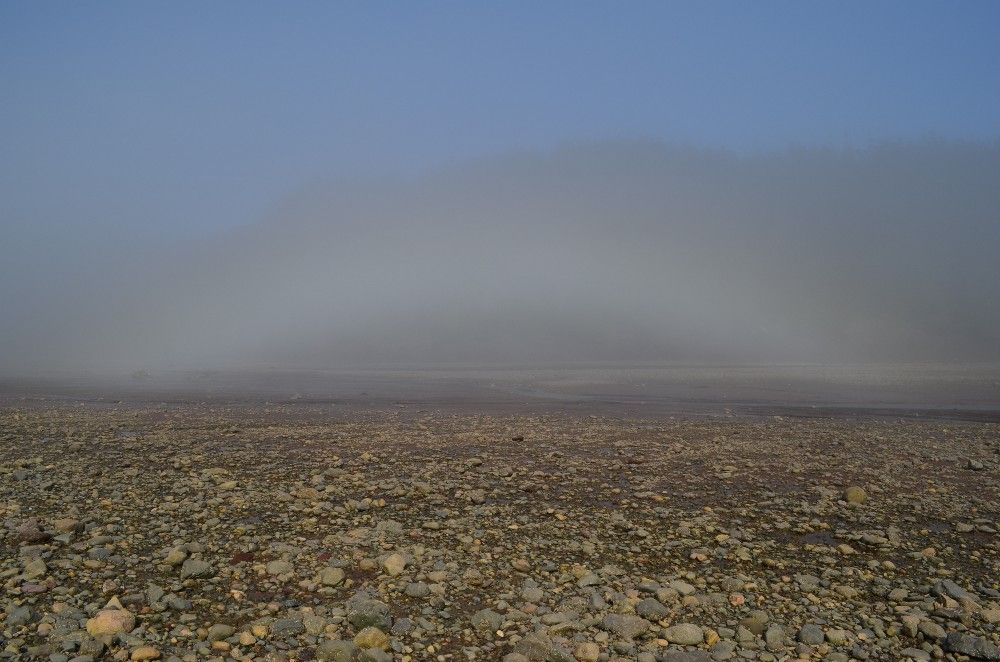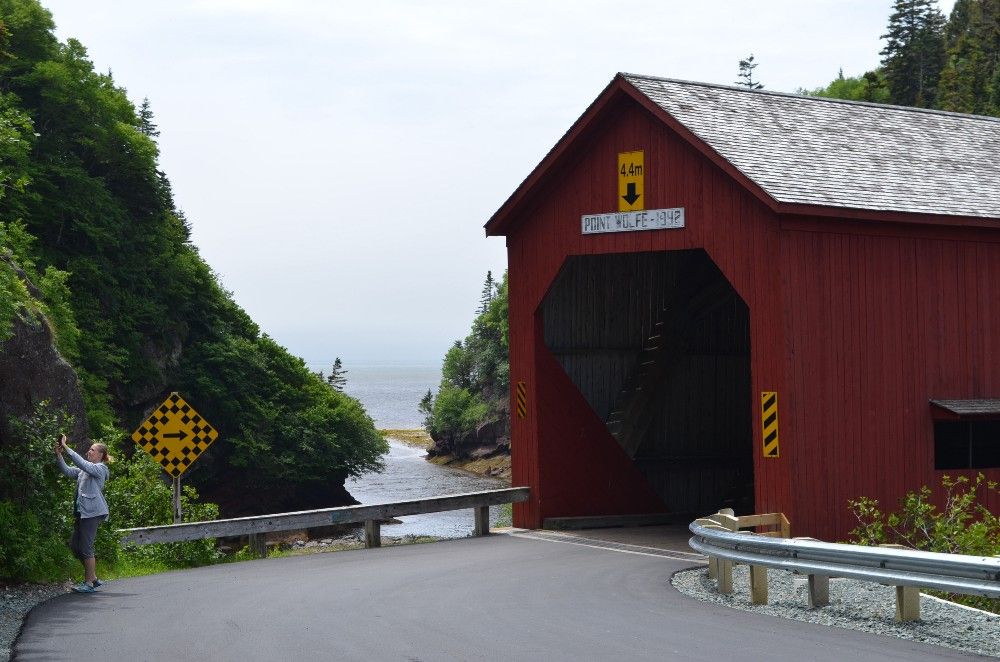 A few pictures to compare before and after and we decided to start making out way to Halifax as it was closing in on 7 and we had another 3.5 hour drive. However, we had a hotel waiting for us this time. We did stop at a lighthouse, which was covered in fog, and the Hopewell Rocks. At the Rocks the tide changes up to 45 feet from low to high tide, we were are low tide so were able to walk along the floor of the Bay.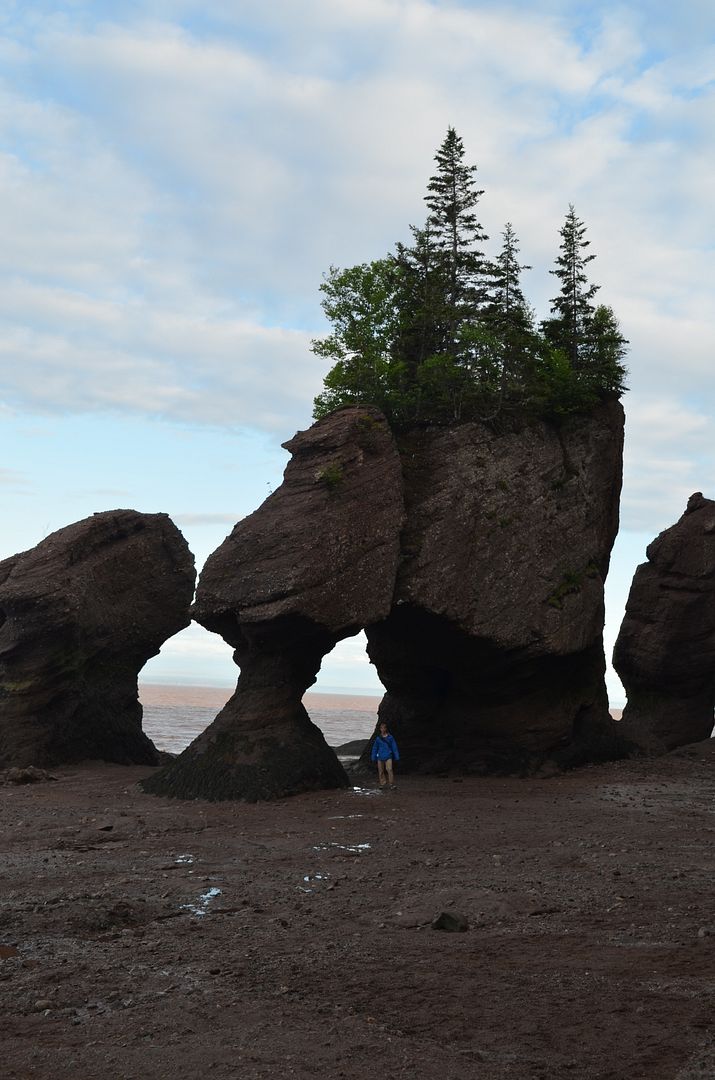 A few other neat things we saw along the way was a 3 mile stretch where the water was about a mile off the "coast" and boats beached due to the water going out. After stopping for food and gas we made it to the hotel around 11 and were exhausted but managed to clean up after a few days of living on the road.